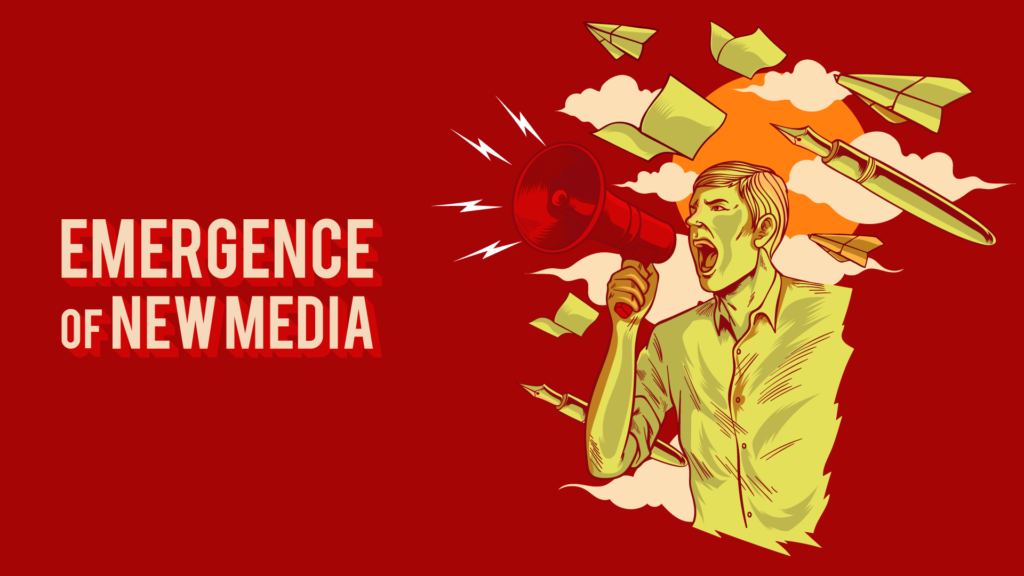 Welcome to the Age of New Media. Gone are the days when we had select few print publications, a handful of TV Channels and a fixed style of news reporting. The advent of the Digital Age has bought in an exhaustive list of new media thereby expanding the scope of coverage and opportunities.
Traditionally, media companies presented factual, unbiased reporting to their readers or viewers in order to provide them information. Today anyone with a smartphone or a tablet can create and share news or information to reach masses through various social media platforms.
However, this doesn't mean that journalism is dead. With a shift in demographics like higher disposable incomes and the need to be well-informed, the new age media has the onerous task of living up to it. The new age millennial has a shorter attention span, and they are always on the hunt for compelling and gripping stories and content. Hence, new age journalism is all about reaching a larger audience in a shorter period time with exciting content.
Role of a Journalist or a PR professional in the age of new media:
Journalism today is no more about just writing and speaking. New age journalists rely both on verbal and visual communication skills and keep themselves updated with various forms of social media to tell their stories. Often, they are needed to take photographs or shoot videos, design the layout for the website or promote their message through social media. The traditional media houses are catching up fast and are exploiting the new media to expand their reach. PR professionals need to be creative and sharpen their pitching skills.
The media today needs a PR person more than before. Journalists are constantly on the lookout for new stories and information, and they pick up interesting stories from the social media feeds! PR firms need to be on the alert for such opportunities for their clients. The ordinary pitch isn't going to work much longer. A creative pitch which is short, crisp, and accompanied by videos and infographics might be preferred.
Influence of Social media:
With the changing times, media has evolved too. As everyone is glued on to his or her smartphones today, the source of breaking news is no more the Newspaper or TV, but the various social media handles that one owns. Journalists share their personal opinion or a story more openly on social media than via traditional medium. Therefore, there is less fact-checking involved here as there is a constant need to upload new information before it gets published (by someone else) and becomes stale. No wonder for publications the order of the day is "Publish first and then correct if necessary." Twitter is considered as a "news network" as it is the social media platform where generally news breaks first.
Social media has influenced public relation practitioners too, and the industry has seen some dramatic changes as well as new opportunities for communicating with clients and businesses. As journalists are more active on social media and pick stories from these mediums, therefore PR people should be active on these mediums too and portray and post newsworthy content on behalf of their clients in such a way that it is of interest to the media.
It is important to grasp these new channels of communication so that we can effectively use them as a means to communicate with the public and to see how it affects the PR practice. The journalism and PR programs in colleges need to implement these changes in the course curriculum to equip future practitioners with the knowledge and skills required to handle these media.